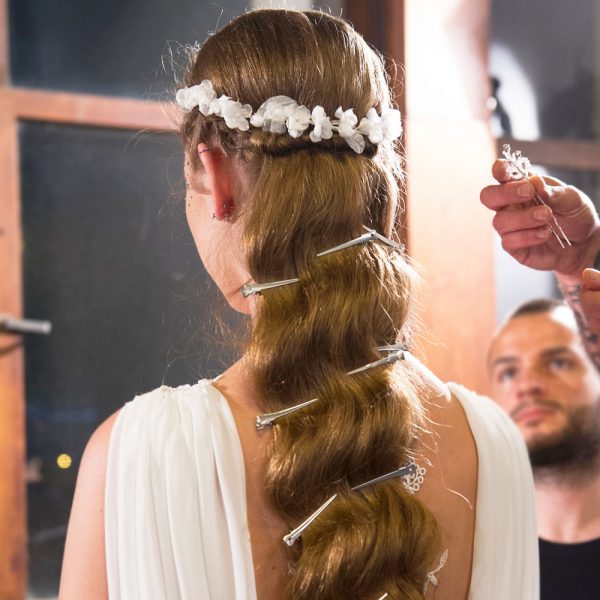 If you find yourself with some extra cash prior to your wedding day, here's an investment sure to be worth every last penny—and trust us, its a lot of pennies.Enter White Rose Collective, an agency owned by former runway hair stylist Teddi Cranford, who's done hair for shows including Dolce & Gabbana and Valentino as well as trained under the legendary Guido Palau.
Teddi provides hair and makeup services for bridal showers, rehearsal dinners and the ceremony itself, and brides can book her and the White Rose stylists, flying them out to their destination weddings across the country. So it might not be surprising for you to learn that rates start at a minimum of $1,350 for a bride and two others at a local New York wedding. In fact, White Rose's most expensive wedding cost $15,000, involving hair and makeup for 14 people—just compare that to the average cost of a wedding at $32,641 last year.
While it's not exactly budget-friendly, clients like Glossier founder Emily Weiss swear by the service, so if you've got a few thousand bucks to spare, we consider directing that deposit here.
The post The Wedding Hair Stylist Worth Your Rainy Day Fund appeared first on The Zoe Report.